A Digital Equipment StorageWorks 19" rack
Part Number: SWXSC-CB, model H9C01-XD
Dimensions: width=60cm, depth=87cm, height=110.5cm
This is a (non-standard) 19" rack designed to house DEC storageworks components. As you can see from the photos there are quite a few storageworks "shelves" inside with 1 and 2 GB disks (RZ26, RZ28).
There is also a power-distribution system (220V) integrated.
It has very sturdy wheels and also feet that can be screwed down.
You can have it empty, or with any of the contents.
From the front, closed...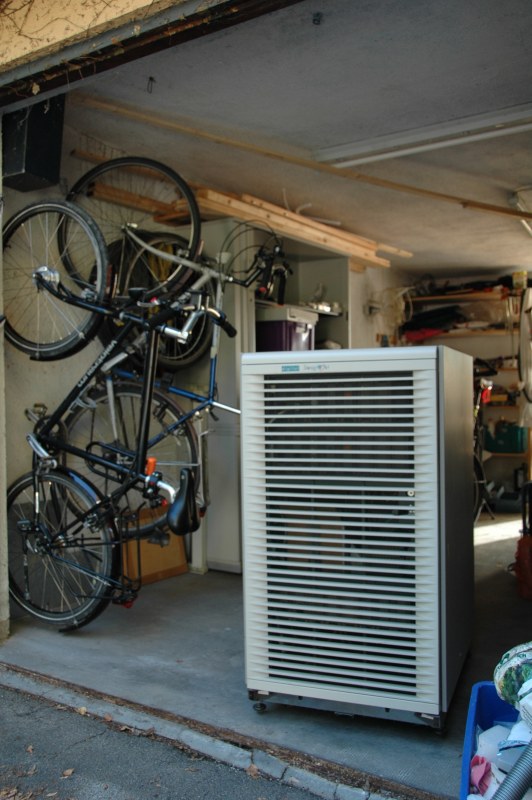 From the front, open...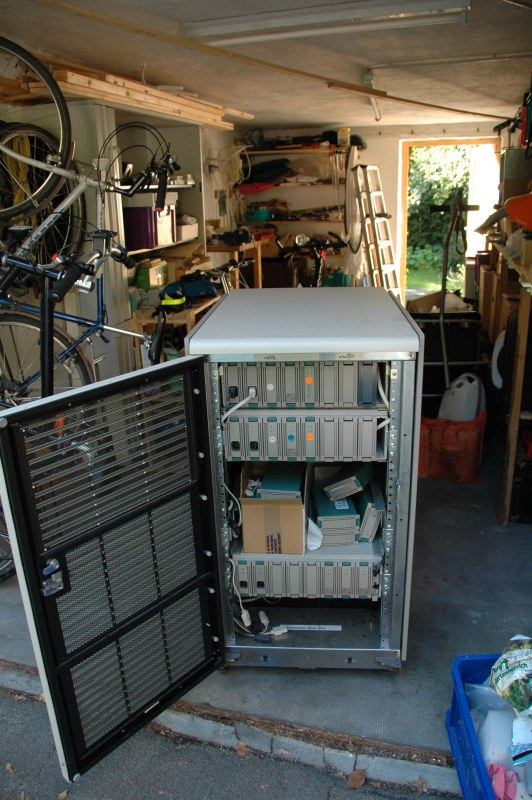 From the back, open...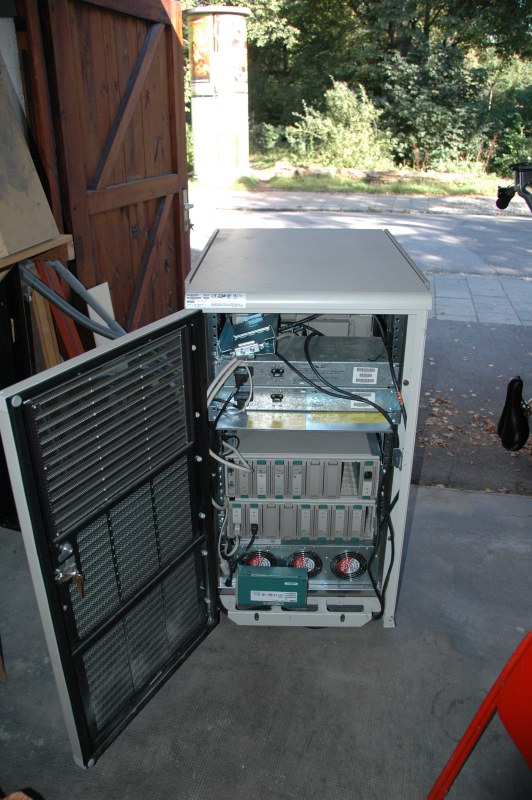 a close-up of the rack system